This look inspired by A Princess & Pumpkin's table, reminds me of the first table I set for Thanksgiving. I sprayed all of my Halloween pumpkins gold and used a burlap runner for contrast. I love the variety of texture and subtle color differences and the addition of pinecones & wood slice chargers! I suggest adding some berry garland for just a pop of cranberry to tie it all together.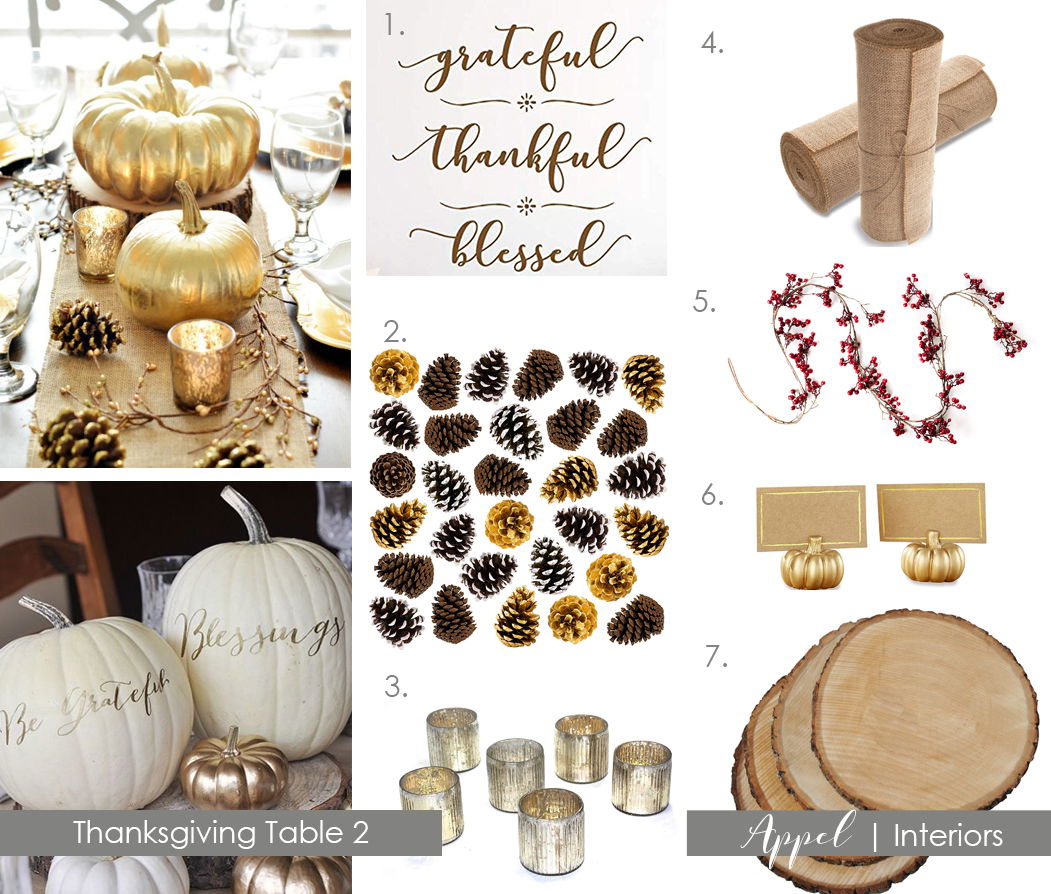 1. Thankful Decals 2. Pinecones 3. Mercury Votives
4. Burlap Runner 5. Berry Garland 6. Gold Pumpkins
7. Wood Chargers 8. Gold Spray Paint
Happy Thanksgiving!