In a countdown to Thanksgiving, I will be offering a few different decor looks!
The first look is inspired by the gorgeous table set by Jane at Home. She pulled elements from around her house to make this centerpiece, but I put together a shopping list in case you don't have the goods. Everything is available on Prime with 2 day shipping!!!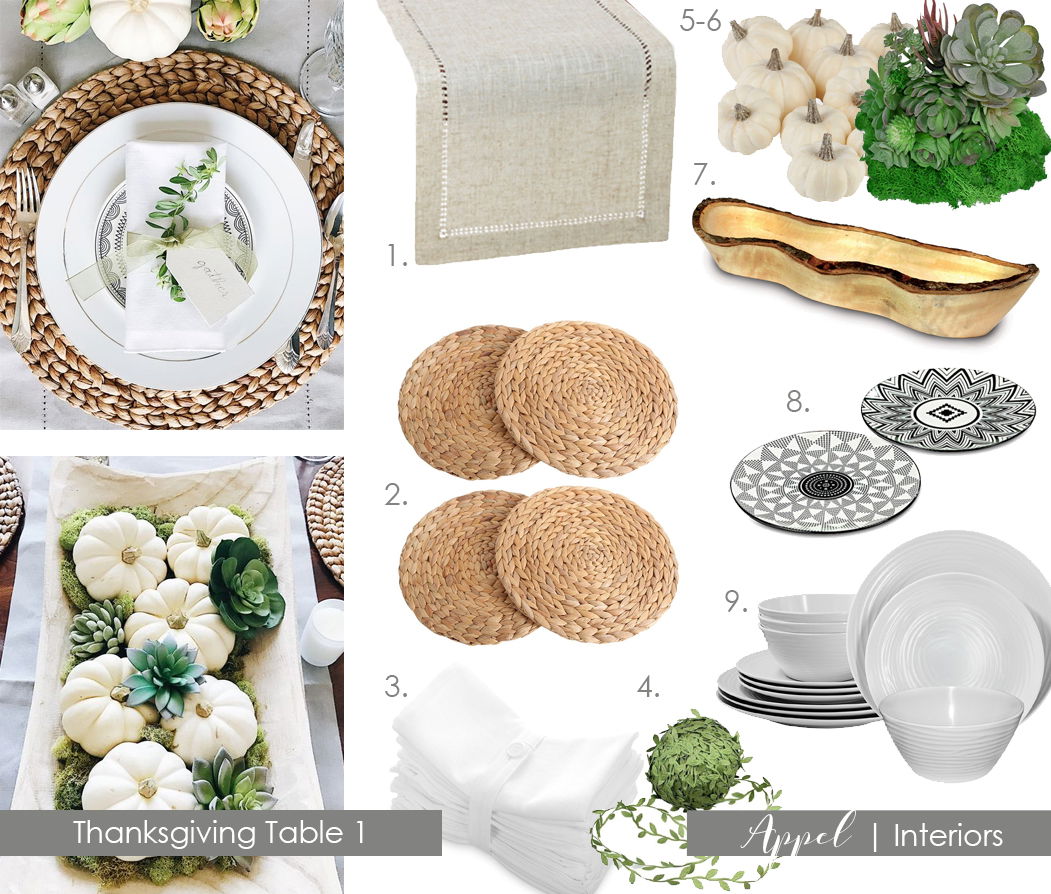 1. Linen Runner 2. Rattan Tablemats 3. Cotton Napkins
4. Vine Ribbon 5. White Pumpkins 6. Succulents
7. Dough Bowl 8. B&W Plates 9. White Dinnerware
Happy Thanksgiving!